I

guess you could say I'm a bit enthused by Billie Sutton, the Democrat who has a real shot at becoming South Dakota's next governor.

With a life story as compelling as any I've seen (he's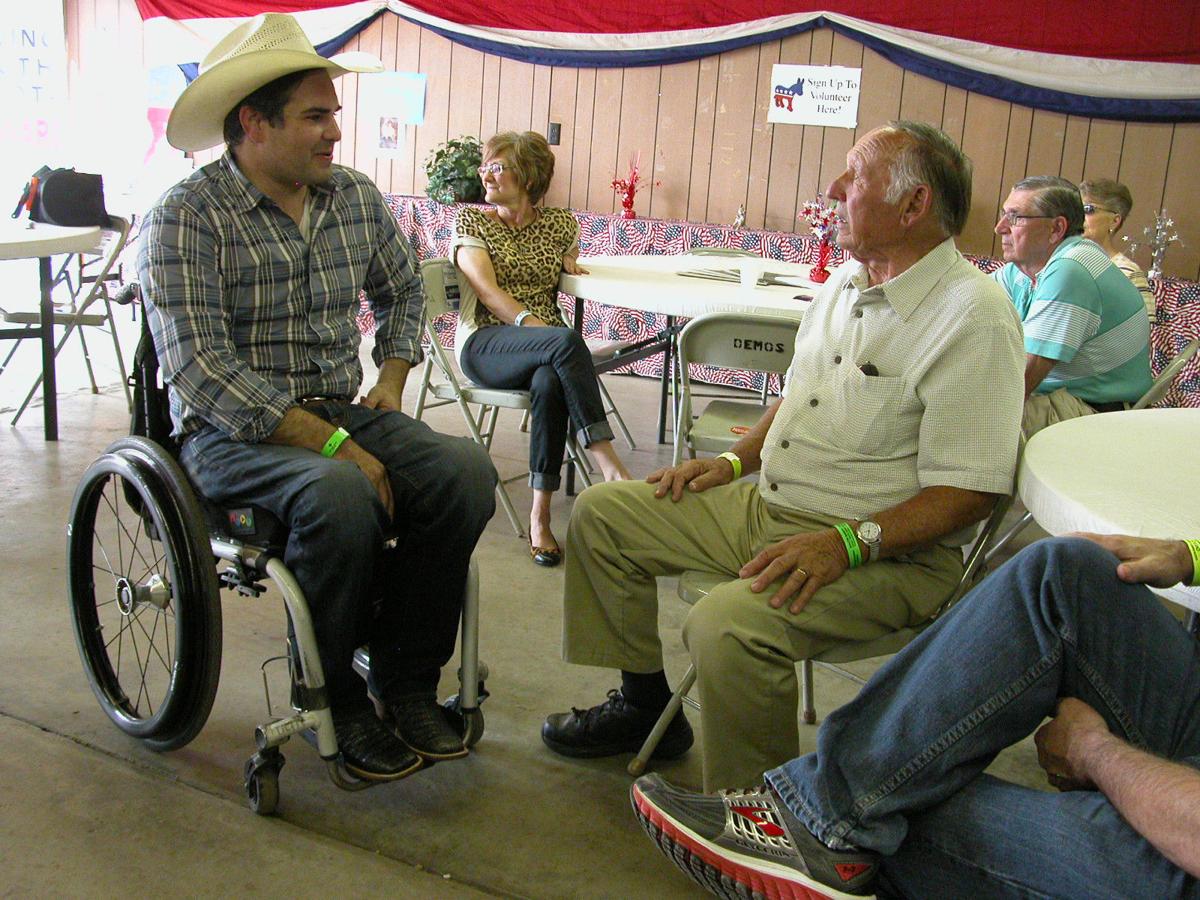 Sutton




The real deal, plain and simple

paralyzed from the waist down because of a rodeo accident during his youth) and a reputation as a solid, thoughtful state rep and investment advisor from the small South Dakota town of Burke, there really isn't much downside to his background. I met him once, briefly, during a visit to the state capitol in Pierre and found him to be polite and self-contained, without the usual Type A-personality style that's so common among politicians. Having heard much good about him prior to the meeting, I was taken aback by his reserved demeanor.

I

t never occurred to me that this quiet cowboy would ever develop the charisma that it takes to win a statewide election, but he's defied my misgivings and preconceptions and now looks to be on the verge of being our next governor.

I sure hope he makes it. His opponent, retiring Republican Congresswoman Kristi Noem, is a plastic product of South Dakota's GOP establishment, utterly predictable in her recitation of her party's persistent themes. In its endorsement of Sutton, the

Rapid City Journal

defined Noem's pitch as "stay the course . . . don't raise taxes, limit federal intrusion, and hold the reins on spending." In other words, standard Republican boilerplate, which even the RCJ notes "we've heard before." That staying-the-course approach hasn't done much for South Dakota, as our state's economy has stagnated during this decade,

underperforming

the rest of the country by a mile.

W

e need to change course, not stay on the same-o same-o.

I don't think Noem can do that, mired as she is in GOP orthodoxy. Sutton can. He's not married to an entrenched political establishment that prospers while South Dakota stagnates. "Culture war"-oriented Republicans can generally feel comfortable voting for Sutton, whose well-known positions against abortion and for gun rights make him more South Dakotan than Democrat. And business/economy-minded types can feel reasonably confident that Sutton, the investment advisor, along with running mate Michelle Lavallee, the Northwestern University MBA who has brought her education back to her home state, know plenty about economics and finance. These two understand something about growth and will put their money-oriented expertise to work for South Dakota's languishing economy.

S

outh Dakota can use a breath of fresh political air.

Billie Sutton will usher it in. Join me in making him our next governor.