I
wonder why South Dakota's congressional delegation hasn't been more vocal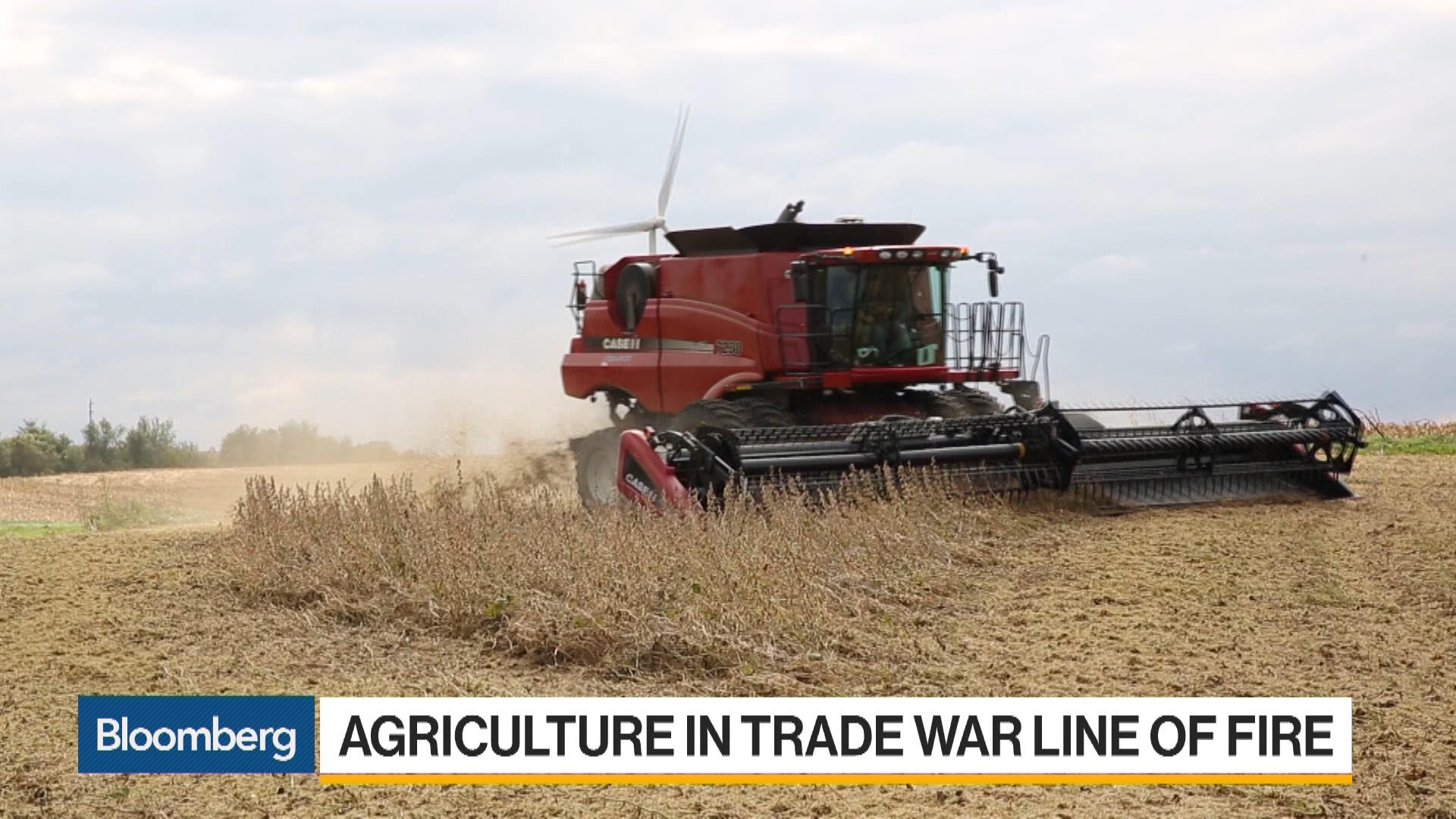 It's A War




And Farmers Got Drafted

about tariffs these days.

Our soybean farmers have been whipsawed by trade war news for months now, with no let-up in sight. It's tough to make planting and marketing decisions when one day the trade war is on and soybean sales to China will suffer, then the next day tempers cool off and soybeans look to have their markets intact. Soybean farmer Lindsay Greiner, the incoming president of the Iowa Soybean Association was no doubt speaking for many of his counterparts here in South Dakota when he

talked last weekend

about China's threats to reduce purchases of American soybeans. "One week you get good news and the next week you get bad, and that makes markets go up and down. That makes farmers anxious."

Fluctuating commodity markets create more than enough anxiety for farmers, but this new dose of uncertainty over trade has to be especially unsettling in a state that went for Donald Trump with more than 60% of its vote.

Soybean prices have given up nearly all the gains they made after Donald Trump was elected, falling below the psychological benchmark of $10 a bushel (per the Chicago Board of Trade) at the end of last week, when

China said

that "all trade promises are off if the U.S. imposes tariffs." That news took nearly a dollar off of soybean prices in a matter of days. Considering that last year

South Dakota farmers harvested

about 250 million bushels of soybeans, the effect of a price move like that doesn't just affect the farmers. This entire state will feel the economic aftereffects of a quarter billion dollars disappearing from our economy.

N

ot to be ignored, hog farmers are similarly affected by the Trump administration's tariff-provoking rhetoric.

Last week Mexico

added 10 percent

to its tariff on American pork, which only adds to the uncertainty among hog producers, who in South Dakota produced

1.2 million pigs last year.

Iowa Farm Bureau Director of Research Dave Miller

told NBC

last week that since the trade war talk "heated up," hog prices went from being "slightly profitable to the point where most producers are losing money."

Meantime, there doesn't seem to be much concern, let alone anger and outrage, over the looming trade war among our Trump-enabling Congressional delegates.

Their collective wimpiness on this belies their concern for South Dakota's number one industry, agriculture.

If you google "agriculture groups that support free trade," you'll find every

mainstream ag organization in the country

opposes Trump's tariff-spree. That opposition spills over to other industry groups as well.

Reuters reports

that 45 trade groups "representing some of the largest companies in the country" have urged Trump "not to impose tariffs on China." The supposedly pro-business Republicans representing our state in Congress seem helpless, if not altogether indifferent, when it comes to vigorously defending the interests of the private sector they profess to adore. Lame duck Congresswoman Noem is out of the picture and irrelevant, but it would be nice to see Senators Thune and Rounds make a forceful case against tariffs. In the process of finding their voices, they might actually end up doing their constituents some good.