A
handful of courageous Republicans in the United States Senate took a politically risky but highly principled and practical stand against their party's "healthcare" bill this week and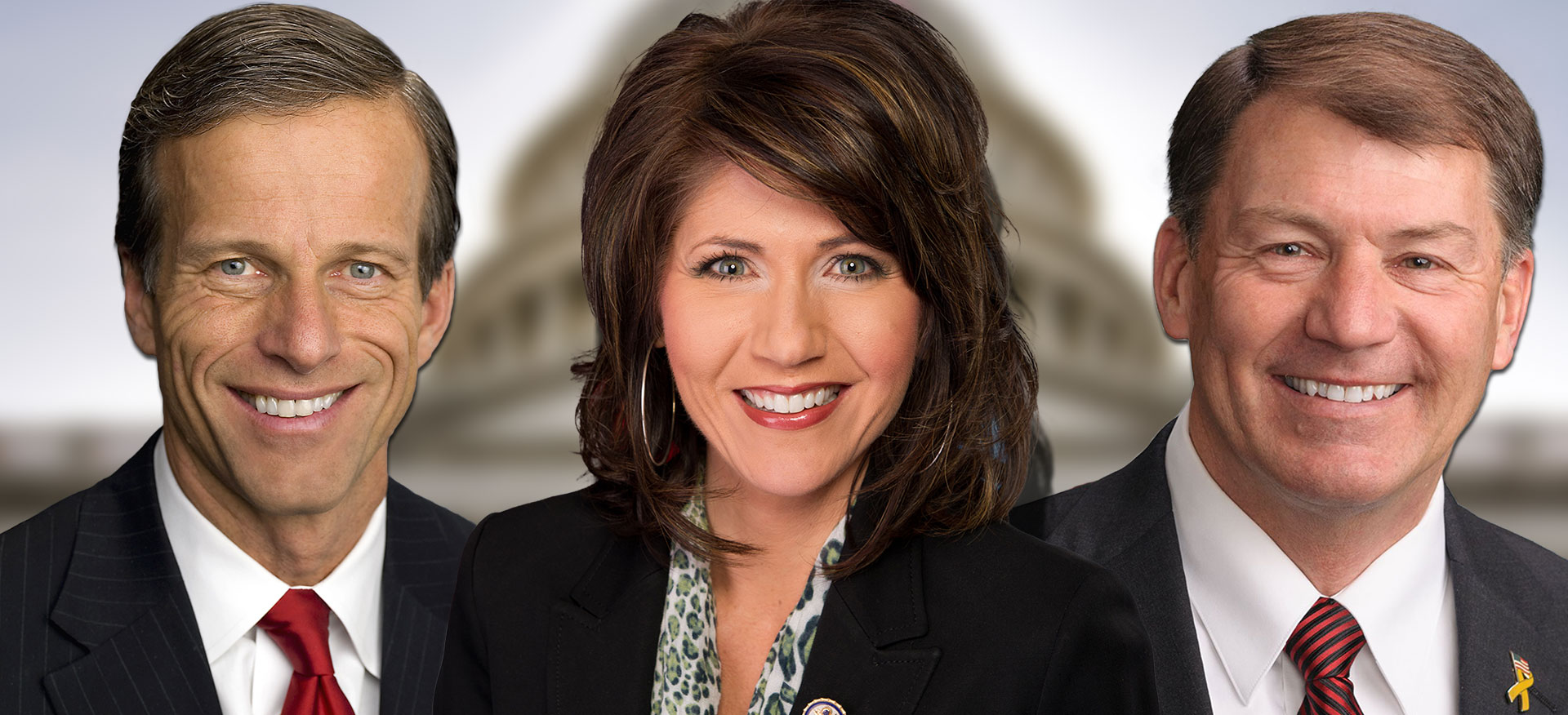 Thune, Noem, Rounds




Great Teeth, Now What About Healthcare?

sank it. Senators Moran, Lee, Paul, and Collins are on the record as opposing this misguided effort at replacing the Affordable Care Act (ACA, also known as Obamacare) for a mix of ideological and substantive reasons, killing the last faint hopes that GOP leadership had for its survival in Congress and ultimate passage with President Trump's signature.
T
hose of us who understand how tough this bill would have been for rural states like South Dakota, which stood to lose billions of dollars in Medicaid if the bill became law, can breathe a bit easier--at least for the time being. The bill's reduction in Medicaid funding to South Dakota--which I calculate to be about $100 million a year over the course of the next few years--would leave a substantial hole in our state's budget. This is an issue that has had rural medical providers seriously concerned and seems to be what prompted three of the aforementioned naysayers to turn thumbs down on it. Maggie Elewhaney, speaking for the National Rural Health Association, says the bill would "exacerbate the rural hospital closure crisis." The Kaiser Family Foundation notes that Medicaid is an essential component of rural healthcare, where the proportion of Medicaid recipients is higher than in urban areas. According to Kaiser, rural areas actually had net gains in coverage under the ACA. Those gains, and then some, would be given up by the GOP bill.
I
never saw an explanation from any of our Congressional reps as to how they expected South Dakota to deal with the substantial drop in Medicaid funding that would affect their rural constituents. I'd be especially interested in Congresswoman Noem's take, considering her aspirations for Governor in the coming election cycle. I doubt that demand for medical services would decline, so somebody, somewhere, somehow in South Dakota would have to make up the difference. As there's general agreement that some aspects of ACA (premium increases and loss of insurers, particularly) need fixing, our reps need to explain how their proposed fix, cutting back on rural healthcare in this quintessentially rural state of ours, is a good thing for South Dakota.