M
y good friend Katrina Wilke posted this on my facebook timeline.
You can go down a
couple of posts and read my thoughts about the need for removing General Harney's name from one of the most significant mountains in the United States.
Harney's actions
against an Indian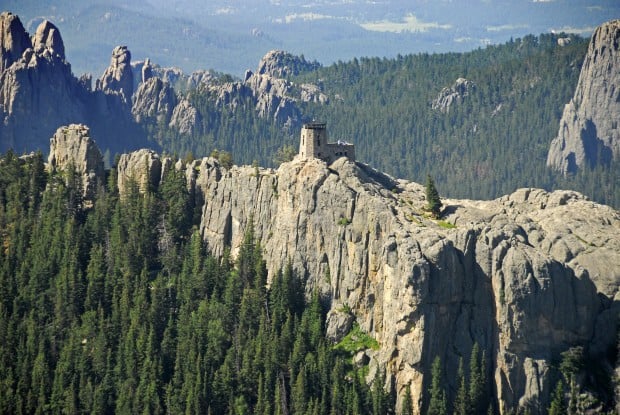 The Mountain Itself




It's Time For A Re-Naming




(photo from rapidcityjoural.com)

encampment at Blue Water Creek in Nebraska in 1855 were murderous and treacherous. There is no good reason to honor Harney by naming the highest point of land between the Rockies and the Pyrenees after him. Though I think there's room for some discussion about what the new name should be, I strongly support the effort to get this name change underway. Here's the note from Katrina:
Please send your comment to the US Board on Geographic Names in support of the Harney Peak name change by 9.30.2015 .
EMAIL: BGNEXEC@usgs.gov
Dear USBGN:
Please accept this as my strong support for Harney Peak, South Dakota's name change, to BLACK ELK PEAK.
Harney is highly offensive to me/us and/or all our Indian brothers and sisters who are forced to pray in the Black Hills. This is in the shadow of the highly derogatory meaning of the name Harney and the atrocious military acts that are associated with his name on that sacred, but desecrated peak.
Thank you for doing what is right in the spirit of reconciliation for all Americans, by removing his name for a more appropriate name.
__________________________
full name
__________________________
address