S
teve Allender's challenge to incumbent Mayor Sam Kooiker for the city's top job has
Applying For Permit In Rapid City




Easy? Tough? Inquiring Minds Want To Know




(photo from blackhillsknowledgenetwork.org)

focused on Rapid City's permitting processes. Allender claims that they're cumbersome and difficult to the point where the city is perceived as "anti-growth and anti-business."
For his part, Mayor Kooiker has
claimed that during his tenure,
Rapid City has been "streamlining processes to continue improving customer service and facilitating a positive environment for business growth."
N
ever having done any permitting business with the City of Rapid City, I'm at the mercy of the experts when it comes to deciding whose view should prevail on this rather touchy subject.
I call it "touchy" because the people most affected in their dealings with city hall will soon have to deal with one or the other of these guys. Coming out with public statements about their opinions on the process is a mite dicey, as an endorsement of the status quo could create some hard feelings if Allender wins, while an affirmation of Allender's complaints would do the same if Kooiker is re-elected. Not accusing either candidate of harboring ill-feelings that would extend to their treatments of permit "applicees" who sounded off against them during this campaign, but acknowledging the realities of sensitivities of private sector types who depend on co-operation with public officials in their lines of business.
M
eantime, we voters are left wondering. Just how tough is the process of going through city hall when it comes to moving business and development plans forward? If it's hard enough to be detrimental to Rapid City's economic growth, as Allender contends, I want to know about it from the people involved. Likewise if the present apparatus fosters that positive environment for business growth that Kooiker is promoting
M
y solution? I'm throwing this blog open to those who have something to say about it from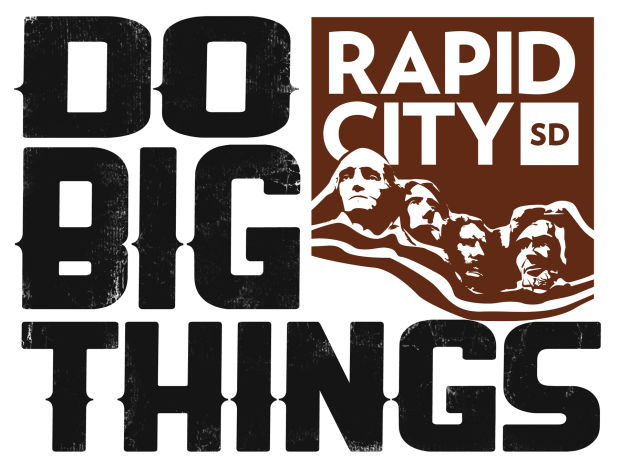 Is City Hall A Help Or Hindrance In Our Quest?
The Constant Commoner Wants Your Opinion
(photo from rapidcityjournal.com)

personal experience. Much as I'd love to have names attached to those who either praise or condemn, I appreciate the need for anonymity that some will require. That, of course, is no problem here. If you can navigate your way into my comments section, there's a provision for posting anonymously, so much so that I, as moderator, won't even know who you are. If you can't work your way on to my blog, you can e-mail me at the address at the end of my bio on the right and comment without identifying yourself. I'll cut and paste it to the comments section of this blog, as is, with no commentary about it from me. Should I know who you are, I'll keep your identity to myself, meaning, of course, you'll just have to trust me on that one.
A
s this matter comes up time and again during the campaign, it's importance can't be overstated. Some light on the subject generated by those who know what dealing with City of Rapid City is like could be the most illuminating information advanced thus far in the race.