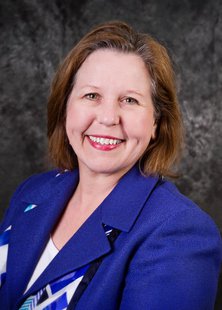 Anti-Choice Democrat Ann Tornberg
(photo from KELO-TV)
Never thought I'd live to see the day. The South Dakota Democratic Party today elected anti-choice advocate Ann Tornberg to head it up as Chairwoman. Tornberg currently chairs the Union County Democrats and has waged three losing election campaigns: She was beaten by 12 points in a state Senate race last month, captured 26% of the vote in a 4-way race for the state House in 2012 and 30% of the vote in a 3-way House race in 2010. All 3 races were won by Republicans, no great shame in this reddest of red states.
And though the losses bespeak of an admirable tenacity, I really have to wonder about her judgement--not to mention that of her party's faithful. Forgetting about her position on reproductive rights for a moment, consider her statement announcing her intention to run for party chair a few weeks ago:

"Our state party has made a lot of progress over the last four years, but we're still not seeing results at the ballot box. I want to help change that.

" Our party has made a lot of progress over the last four years? There's an amiable optimism to her outlook, as bright and cheery as her million-dollar smile . . . but . . . as even Tornberg acknowledges, the proof eluded the pudding of last November's stunning Democratic Party wipeout in South Dakota. This is supposed to represent "progress?"
I'm wondering if party regulars who were in on the vote for Tornberg are still so dazed from that debacle that they think a Chairwoman who has a streak of Republican Party anti-choice dogma in her is the way to present themselves to the dominating hordes of Republicans in this state. Is this political "Stockholm syndrome?" Tornberg's stance on reproductive rights is forthright and unequivocal. In its 2014 guide, SD's Right To Life quoted her as saying, "I am pro-life and pro-child." This year she was also designated as "anti-choice" by the National Abortion Rights Action League.
No doubt South Dakota has a fair number of "anti-choice" Democrats who will have no problem with Tornberg's selection as their party's chair. But the state as a whole, even with its strong Republican tilt, has rejected abortion bans at the polls, most recently in 2008 by an 11 point margin. More pertinent to the practical politics of the situation, polls traditionally show that young voters (18-34) strongly favor abortion rights. I believe SD Dems will now run the risk of putting a serious damper on the enthusiasm of their younger stalwarts.